It's Time To Get Insane Levels Of Guitar Speed
That Others Can Only Dream Of
Guitarspeed.net is the #1 source for guitar speed lessons.
You already know that playing guitar with tons of speed feels amazing. However, too many guitar players never achieve their full potential while practicing for speed because they fall into the same bad habits of:
Burning up and down scales or arpeggios for hours on end every day in order to push through boring practice to eventually have fun with guitar.
Gradually increasing your metronome speed over time hoping to one day play fast like you want.
Cramming as many fast notes as you can into your guitar solos and hoping something sounds good.
Getting insane guitar speed that sounds awesome, makes you feel like a badass and causes people pay attention to every note you play doesn't involve these things at all!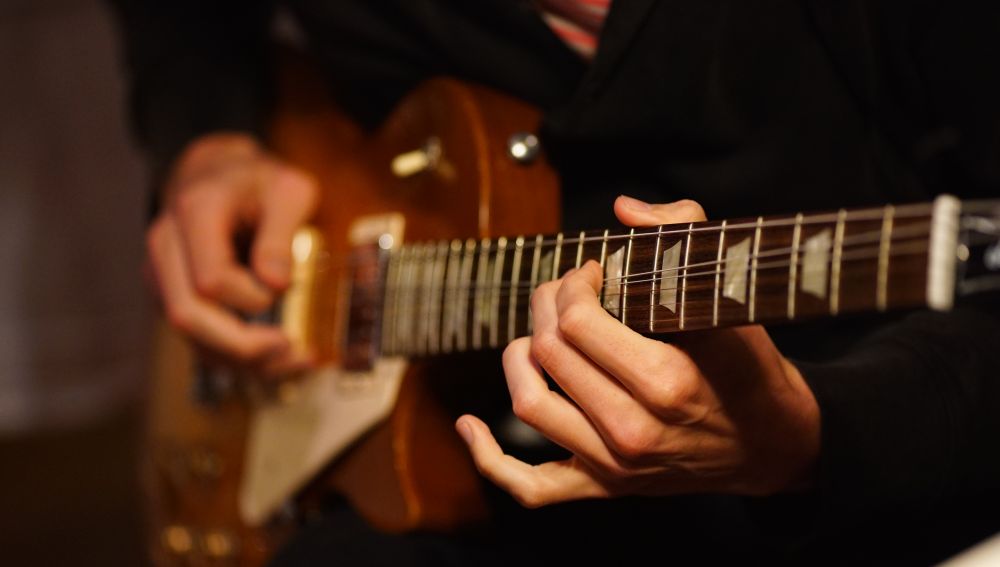 The process of developing fast guitar speed should be fun and engaging – while at the same time – challenging you to constantly push your skills to the limit.
Guitarspeed.net was specifically created with this in mind to help you learn how to:
Problem: Most guitar players don't know how to practice effectively to gain lightning-fast speed. Good news is, it's not as complicated as you think when you know correct speed-building principles and use exercises built from them. Read this article and finally start shredding with the guitar speed you always wanted.
The best guitar licks don't just sound cool – they help you master the skills needed to play creatively with your own sound. This means you can actually use your speed to play with your own style! Read this article to learn how to add these licks to your arsenal and become an insanely creative lead guitar player.
No matter if you are just beginning to increase your guitar speed, already play moderately fast or are looking to expand your advanced skillset – You're in the right place.